Acid Jazz signee Laville announces debut album 'The Wanderer' for release on July 19th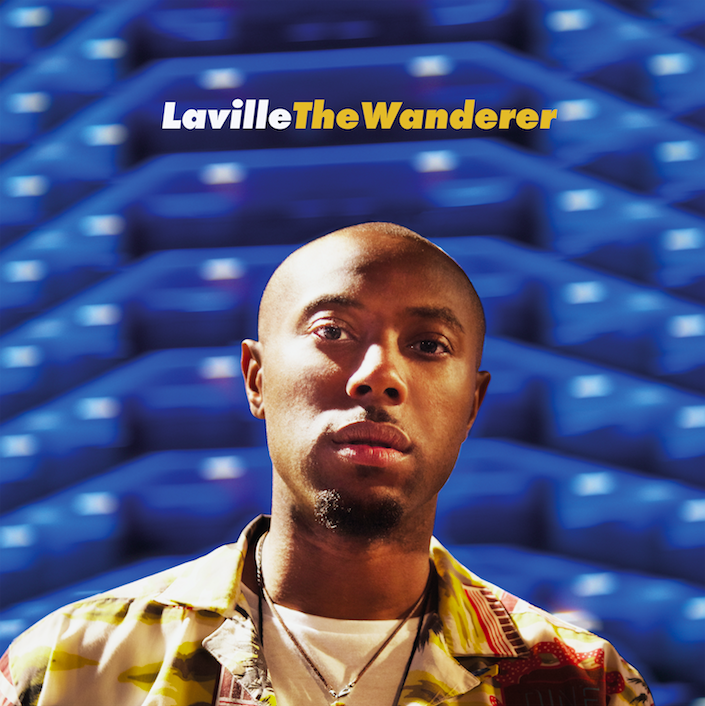 New single 'This City' out May 21st
North London rising soul sensation and Acid Jazz Records signee Laville announces the release of his debut album 'The Wanderer' out July 26th – pre-order here. The album will feature brand new single 'This City,' a disco infused soul jam. Listen to 'This City' HERE
New single 'This City' rides a Studio 54 groove, and it owes a debt to the way Nile Rodgers and Chic would filter social commentary into their glorious disco hits. "I didn't want it to just be a song about lights or dancing fast," he comments. "I wanted it to be a proper disco song where there was a deeper meaning to the song and you're not just dancing for the sake of it."
"When you spend your life in a city, you see it change. You feel the energy rise and fall, and that is what this city is about." – Laville
The album announcement follows on from the release of Laville's debut EP 'Thirty One' which was released in March and featured singles 'Easy' and 'Thirty One' as well as a beautiful cover of JP Cooper's 'Passport Home' and an acoustic version of 'Thirty One'. A stunning introduction to an incredibly exciting British talent, listen to Laville's 'Thirty One EP' HERE
Having featured on Big Narstie's album track 'Help' on his 2018 album 'BDL Bipolar', Laville recently performed the track live on Big Narstie's Channel 4 show (watch it back on 4oD). He's also picked up tastemaker support from the likes of Complex who premiered his single 'Thirty One' and called it a "A Cool And Breezy Coming Of Age Tale", CLASH, Trench, Songwriting Magazine, The National Student, When The Horn Blows, Somewhere Soul to name a few.
Laville's teenage years followed a familiar journey through joy and trauma that saw him singing locally, before a University place beckoned and briefly curtailed his musical ambitions. Employed in a series of jobs, from Michelin starred restaurants, leading front-of-house to help running various musical venues in London Laville has maintained a relentless work ethic, one that has since led back to his first love.
Whilst influenced via a creative cornucopia as he moved through his teens, more recently has seen this talented vocalist weave his own path with assistance from an array of friends and mutual musical acquaintances. This all brought him to the point where he's now readying the release of this first LP.
Debut album 'The Wanderer' was steered by the expert hand of producer Tristan Longworth, built during the summer months with a crack team of musicians. Indeed, if 'The Wanderer' sounds fresh then that's because it was, with Laville often using first takes. "It's almost like the lights have come on," he says. "I wanted it to be as pure as possible, really. I've made it now. And I love it."
Fascinated by cinema and poetry, Laville's lyrics have this narrative thrust that digs a little deeper than most. Citing the work of auteurs like Tarantino and Scorsese as a major influence, it's intertwined with his own life, his own experiences. He comments: "The album is like a round up of a lot of things that have happened… from when I was really young to just now. Things I have felt forever."
'Easy' is a reflection on his gritty North London roots, and how that gave him his appetite to seek out something more than the everyday, while soulful standout 'The Answer' is about toxic relationships, where it becomes like "a drug – you know you shouldn't but you do, and it feels good."
Indeed love – or passion, or commitment – is a recurring theme on the album, with Laville moving from the super-smooth 'Love Shine' to the curiously infectious 'Wavy Love', amongst others.
'The Wanderer' is driven by a certain spirit – it's almost as if after waiting so long Laville refuses to let this chance pass him by, bringing his intense sense of focus to the fore. A bold voice that adds something distinctly new to the tapestry of soul, Laville's talent is too strong to remain a secret forever – it's time for 'The Wanderer' to come home.
'The Wanderer' tracklisting:
Easy
Blood & Bone
Giants
Thirty One
This City
The Truth
The Answer
Love Shine
What You Won't Do For Love
Wavy Love
'This City' is out now
'The Wanderer' is out July 19th on Acid Jazz Records. Pre-order HERE
https://www.acidjazz.co.uk/wp-content/uploads/2019/05/Screen-Shot-2019-05-21-at-12.52.12.png
706
705
Acid Jazz
/wp-content/uploads/2015/03/TOPLOGO3.png
Acid Jazz
2019-05-21 12:59:57
2019-10-08 14:16:37
Laville 'This City' & Album Announcement