"It's a covers album, just an appreciation of a time when the signature tune and title sequence were both important elements within the overall theme, atmosphere and tone of a television show. I've always loved these now lost, rare and in some cases forgotten themes so, as with everything I do artistically, I set out to please myself and capture these gems as best as I could and make them available on vinyl, some possibly for the first time?"
BAFTA award winning actor Matt Berry returns with a new album, entitled Television Themes released on October 5th. Inspired by his youth, it's a collection of TV theme tunes that have not only influenced Berry but undergone a fascinating and unique metamorphosis under his musical stewardship.
Television Themes was recorded on his own and with his regular band The Maypoles in his newly built studio. It includes favourites from the 60', 70's, and 80's such as Are You Being Served? and Rainbow alongside lesser known themes from Picture Box and Wildtrak amidst those that transcend the decades, Doctor Who and Top Of The Pops…
Combining his love of music production and his passion for the 'signature tune',  Television Themes sees Berry enhance his musical reputation following the success of  his previous releases encapsulating  Berry's formative years as a viewer and  paired with  his boundless appetite for music –  be it  psych-folk, electronica, jazz or Prog. Genre-defying, mixed with a love of nostalgia, Matt Berry once again finds a home at the small but perfectly formed London-based independent label Acid Jazz Records. It really is a release that perfectly fits the label.
Meanwhile in light of his affection for the album format Matt has taken on the mantle of spokesperson for the inaugural National Album Day on July 23. Explaining the ambassadorial role he says:
"the album is a rare material object which can hold a place dear to the heart as special as any family heirloom or photograph. There are few physical objects that are as precious to me, in my life , aside from family photographs as certain  albums. I'd say 90% of my most treasured albums are albums bought or given to me before my mid 20s. You don't know it at the time but, I don't think you ever really study every inch, aspect of an album the same way as you did in your teens or early 20's. I'm also confident that there are enough young teenagers now who are discovering a band and their discography and buying secondhand vinyl copies of Hunky Dory or Unknown Pleasures or even Dark Side Of The Moon. If you are young, and love music, and cannot imagine your world without it, I think the physical album will always be there, waiting for you to give that all consuming, super intense undivided attention."
The full track-listing for Television Themes is:
Are You Being Served? (1972-1985)
The Good Life (1975-1978)
LWT (1968 – 1972)
Blankety Blank (1979 – 1990)
Top Of The Pops (1963 – 20050
Picture Box (1966-1990)
The Liver Birds (1969 – 1979)
Thames Television (1968 – 1992)
Rainbow (1972-1997)
Doctor Who (1963- present)
Wildtrak (1979-1984)
World In Action (1963-1998)
Sorry (1981 – 1988)
Open University
Released on October 05 through Acid Jazz Records and available on limited edition LP, CD and digitally through all reputable outlets.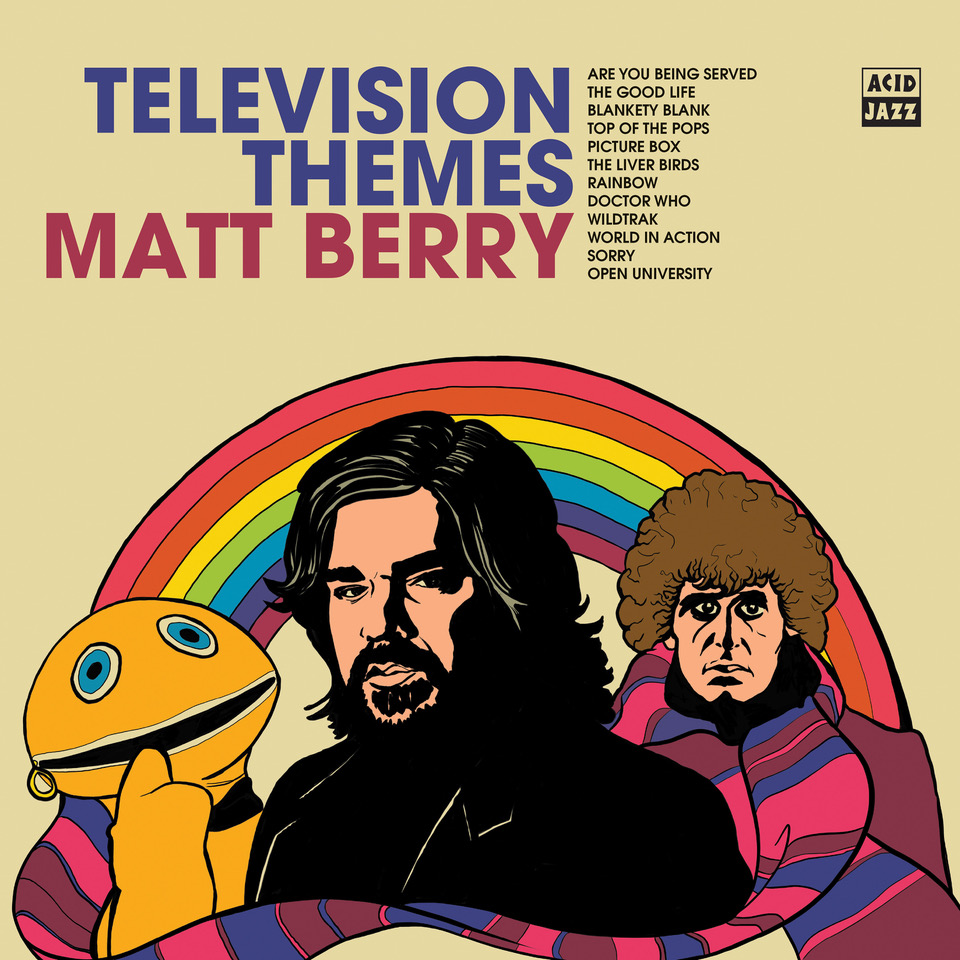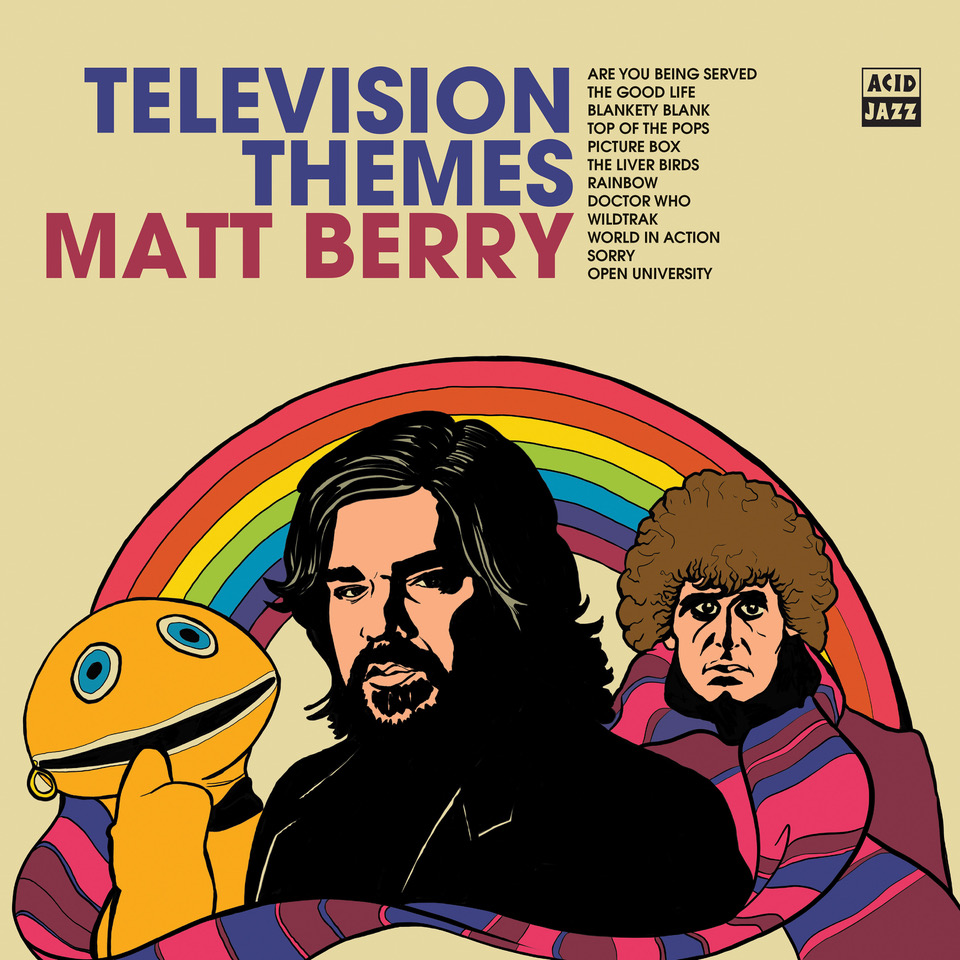 https://www.acidjazz.co.uk/wp-content/uploads/2018/07/MattBThemesPackshot3000.jpeg
960
960
Acid Jazz
/wp-content/uploads/2015/03/TOPLOGO3.png
Acid Jazz
2018-07-23 11:47:48
2019-10-08 14:16:54
Pre-Order Matt Berry's New Album 'Television Themes'